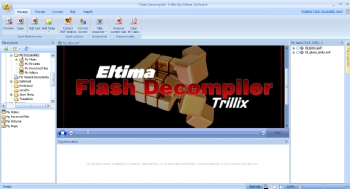 Stole a flash movie from some website!!
Dont know how to change the appearance so that you call that it is your!!
Stop Worrying.
Now Convert any kind of Flash video to editable one.
Flash Trillix is a Propertied Software that allows you to edit compiled flash video.
The Difference between this and other flash decoders is that , it is integrable with top most browsers like IE and Firefox.
Download Trial